Here is a new tic tac toe game box that I recently created. It is the first time I used these kind of game pieces and I really liked how they turned out! They were created from wood and polymer clay. The 10 game pieces can be safely stored inside the lined box. The game measures 4" high and 7" wide. The game pieces measure around 2 inches high.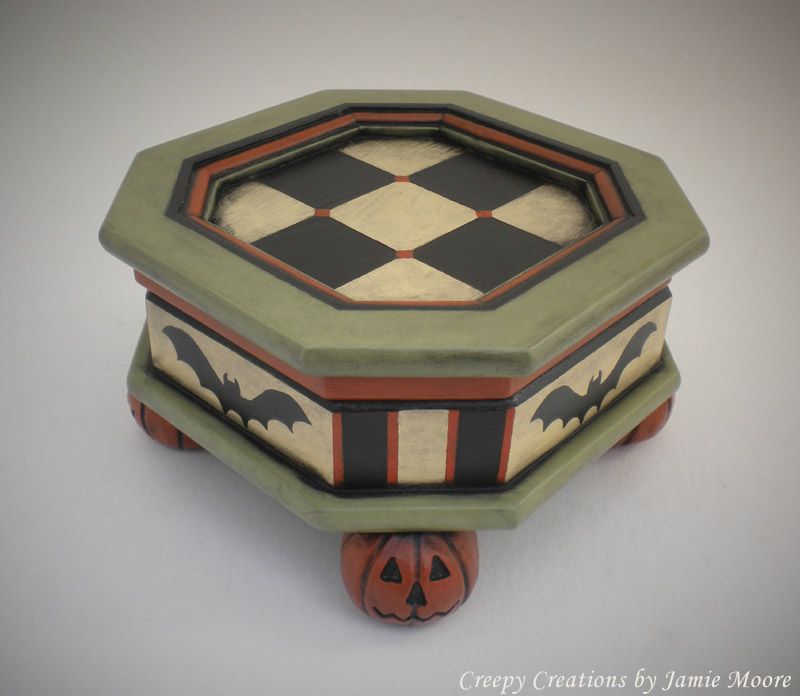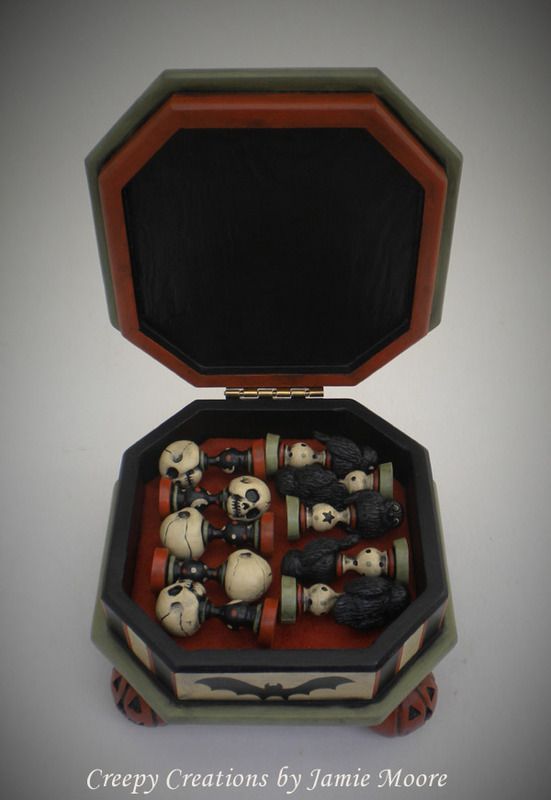 Thank you for stopping by!
I will have another Halloween game to show you later this week!