Hi all! I hope everyone is having a great holiday season! Since it is almost Christmas, I wanted to share with you a really fun commission that my husband and i did together. We actually were able to create the 7 portal trees from the Nightmare Before Christmas movie!
The trees measure 15 inches tall and are created out of paperclay. My husband did the carving on the trees while I sculpted the steps under each door and did the detailing on the Christmas tree.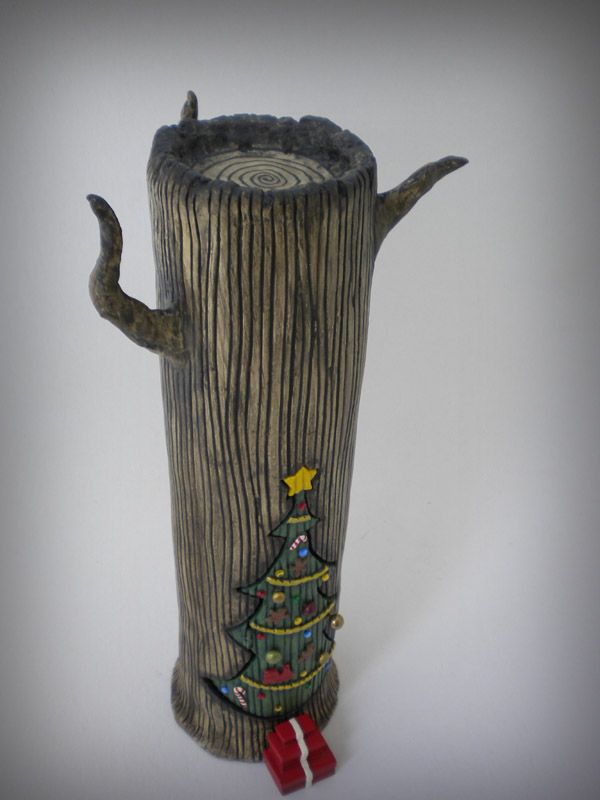 The buyer wanted the Christmas and Halloween tree doors to actually open. It proved rather difficult to get the star and the points of the tree to go back in place when closing it. It took some time but my husband was able to figure it out. I think they came out really cool!
Finally I stained and painted and then the door handles were added. It was really sad to see them go!
Thank you so much for visiting!
I hope you all have a very Merry Christmas and a Happy New Year!!!