Hey there!! This has to be the longest break I have taken on my blog so far! Well, I'm finally back and I would like to share some pics of my newest Halloween piece! I have recently completed this vintage style Halloween clock.
This clock measures 15 inches high and 10 inches wide. Of course, it has been painted in Halloween colors then antiqued for an aged look.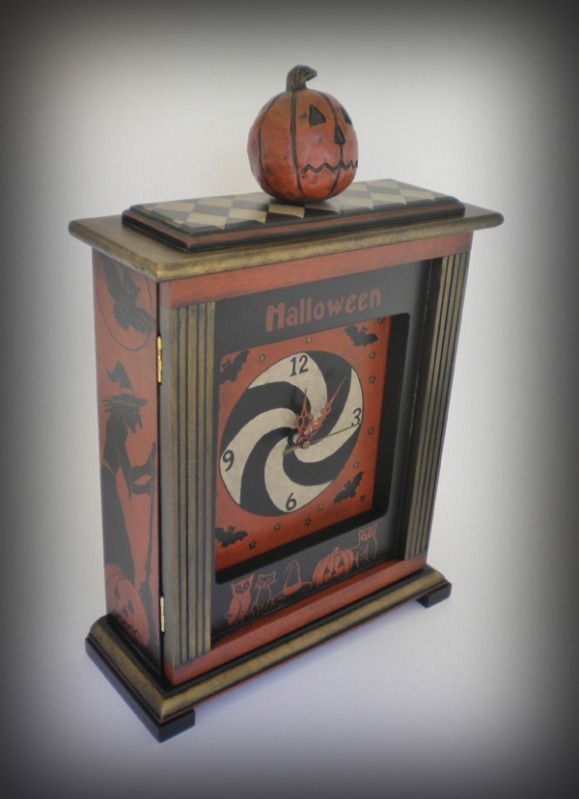 The Jack O'Lantern on top has been hand sculpted out of paper clay and painted to match.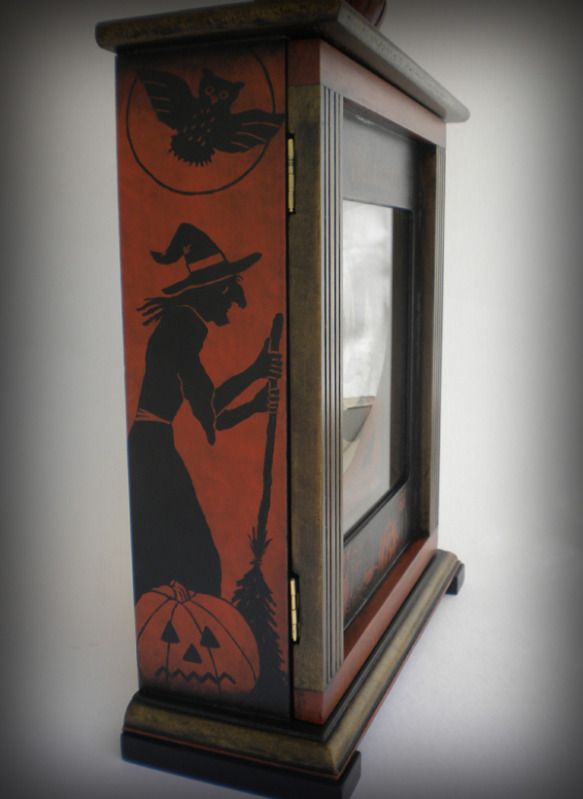 The sides and front have hand painted with vintage Halloween scenes of witches, bats, owls, cats and pumpkins.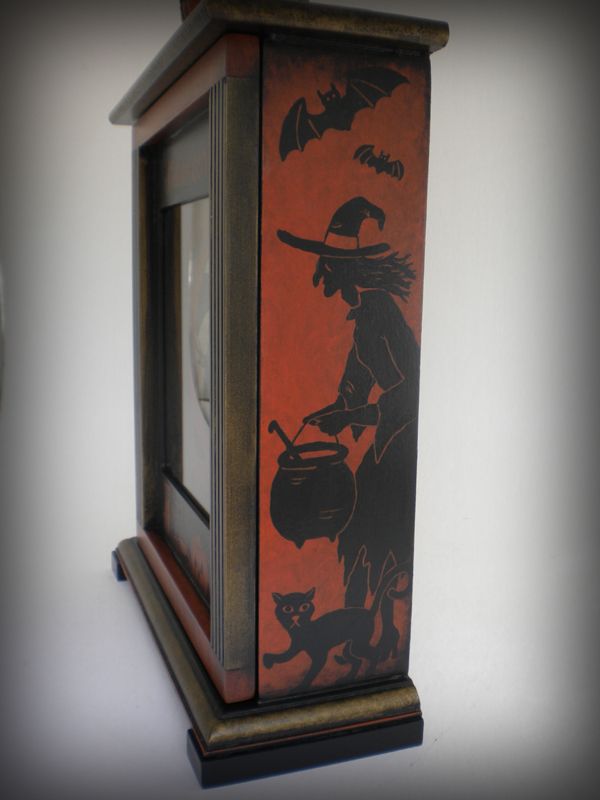 There is a glass front that I had removed temporarily to take the front view pics. I always hate it when I think I got a good pic and notice that you can see me all bent over with the camera in the glass!! EEK!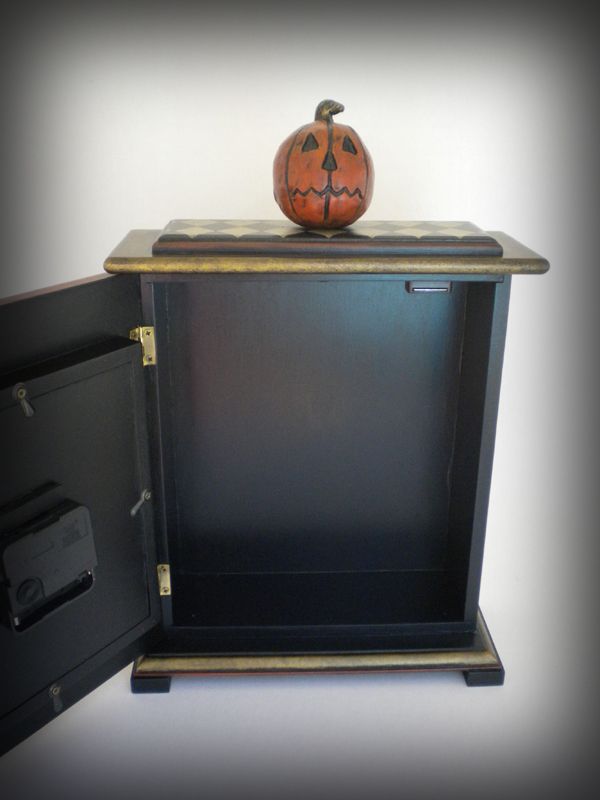 The clock also has a door in the front where the battery is kept and also where you can hide things!
This clock has already been purchased but I will have more pieces to show soon!
Thank you so much for looking!