Finally! So much for a week later, huh. I decided to go ahead and put the clock in the
Halloween Queens BOOtique
September update. So, I waited on the post a little longer than what I had mentioned previously.
Well, here it is!
I decided to go with the usual orange, black, white and green colors. My daughter actually had the idea of the striped columns which I thought was a brilliant idea! Not only are there Jack O'Lanterns on top of this clock but I also added a crow this time. They all have been hand sculpted in paper clay. The vines on the sides are also of paper clay with polymer clay leaves.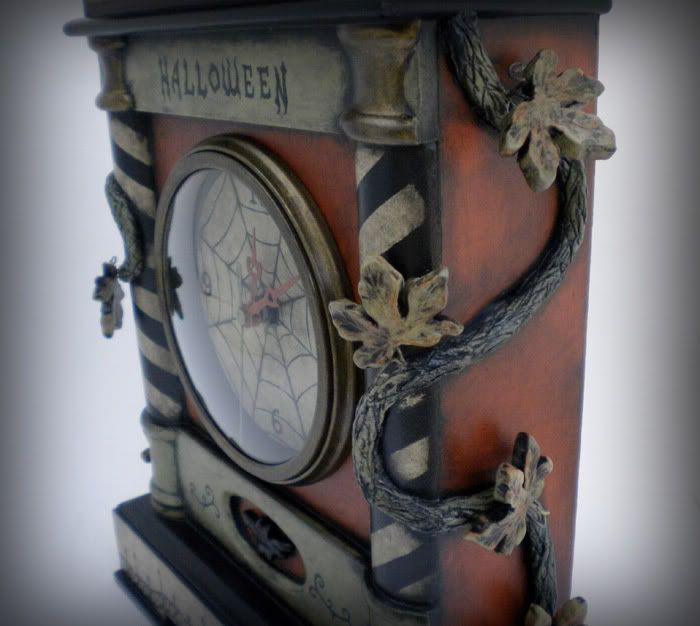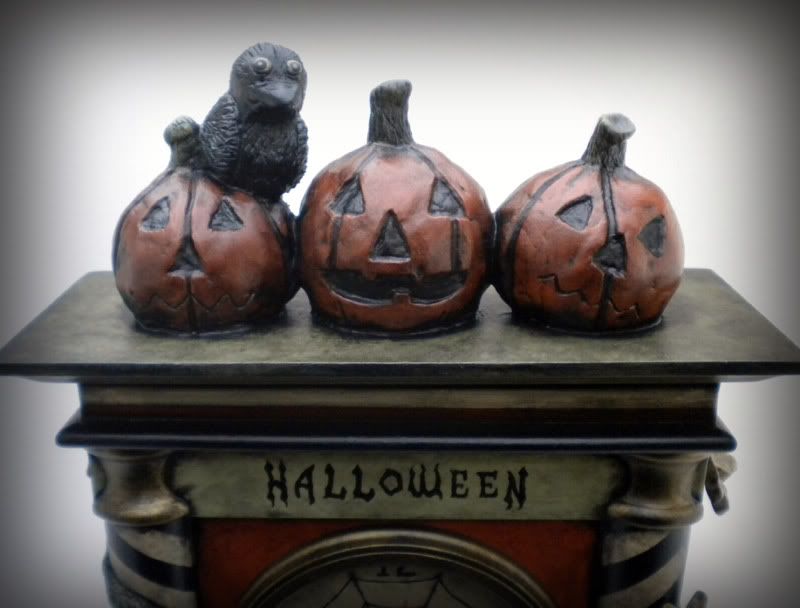 I really liked out this one turned out! Hope you do too!!
Thank you so much for looking! Now off I go to work on the next project!
Hope you all have a great Labor Day Weekend!!