I'm back and wanted to let you know that the
Halloween Queens' Castle Bootique
was just updated yesterday with some fantastic new art! If you haven't already, click on over and check it out! Here is the piece that I added!
It is a Rockin' Heart Pincushion Box! I thought I would try something a little different this month since Valentine's is coming up. I had found this skull and rose pattern material a while back and thought it would be perfect for this piece. The box, of course, is made out of wood and already had some ugly fabric in it that looked like it was from an old couch. I replaced it with the new fabric and hand painted the heart box to match! I embellished three pins with beads and metal cross charms to go with it.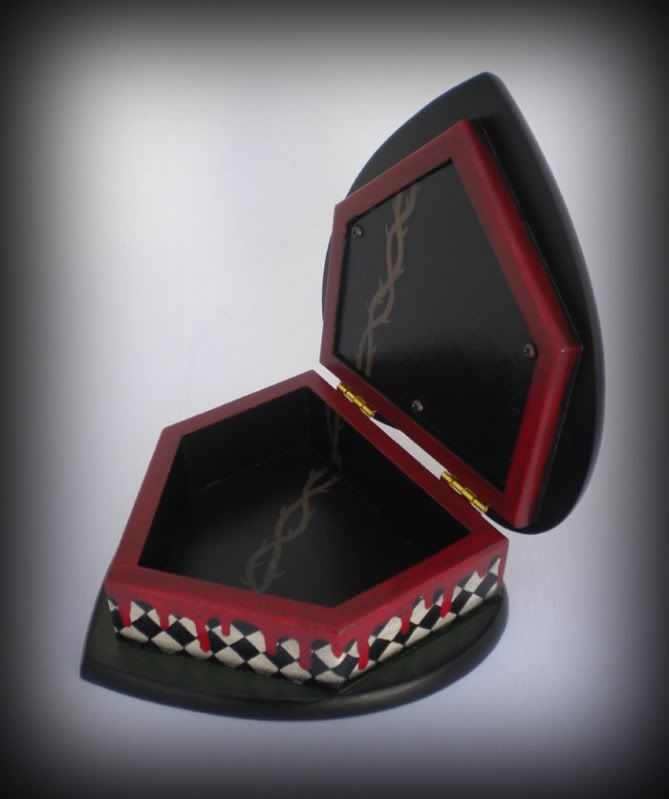 I continued the vines on the inside of the box which is the perfect size to store more pins, threads or other little sewing needs!