I just listed on ebay this Vintage Halloween Style Candy Dish.
I hand painted three different scenes around the dish. Then, crackled and antiqued it.
The Jack O'Lantern knob on the lid has been hand sculpted in clay and painted to match.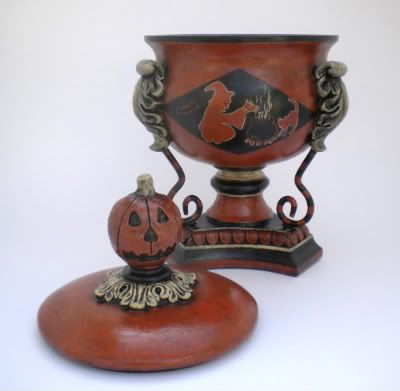 You might remember the dish as a vase for a man eating plant arrangement that I did. I decided to add a lid so it can be used as a dish to hold things too. It has more uses this way.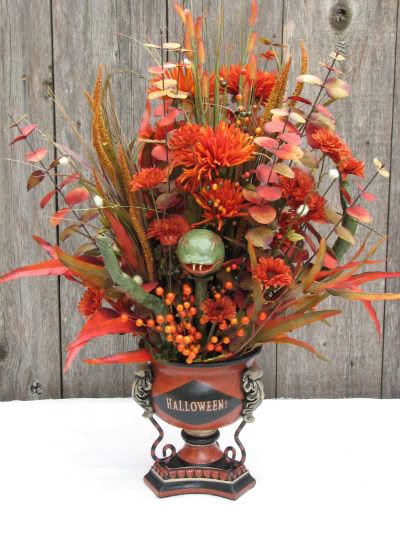 If you would like to check out the auction, click on the photo of the candy dish on the right hand side of the blog. Thank you so much for looking!