Well, I finally have some pics to post of the Man Eating Plant Arrangements.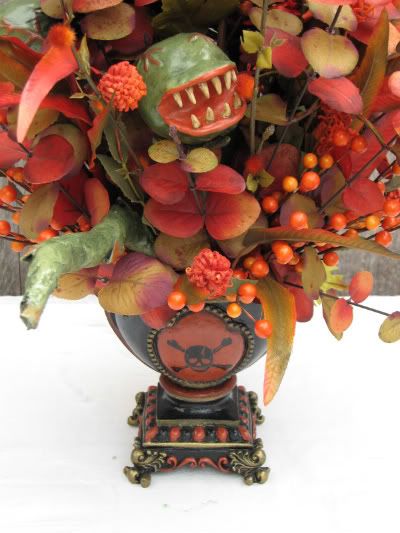 I have not decided yet if I will sell one on eBay or just take them both to the Halloween show that I am getting ready to attend, I'm still trying to get more projects finished. Both arrangements have 3 man eating plants each. Each one is done with fall colored flowers. Since I handpainted scenes on each side of the pots, I tried to arrange them to where there is a man eating plant on each side of the arrangement. They are not glued in so they can be rearranged or changed.
Here is a pic before the plants were painted:
I also made thorny stems out of paper mache.
The below pics are the finished arrangements.
Arrangement 1: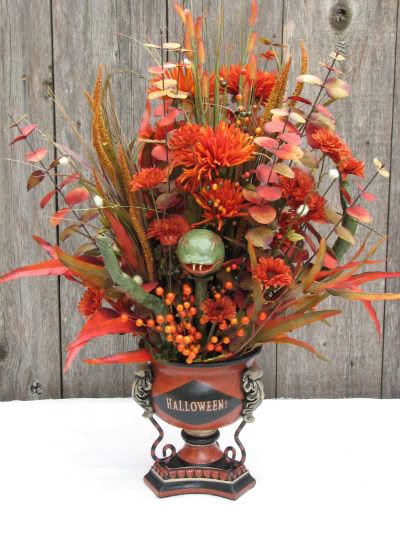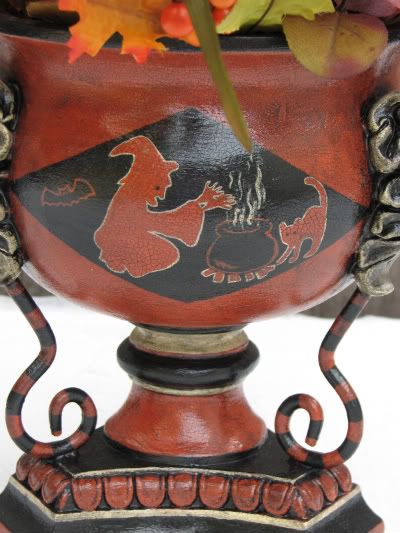 Arrangement 2: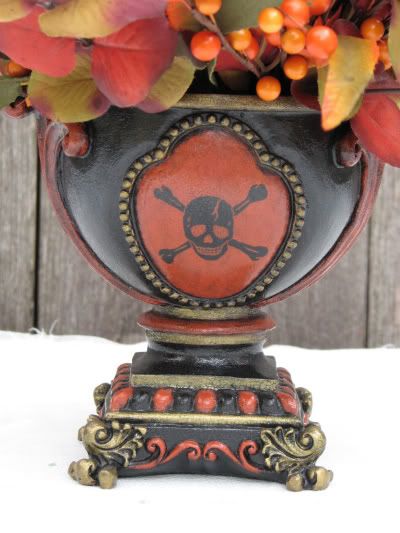 Thank you for looking! I will have more pics of pieces that I am taking to the "Spirits on First" Halloween Art show soon.
Oh and don't forget to stop on over to the
Artistic Halloween Queens Unite
blog for a fantastic giveaway. Drawing will be Sept. 22!