Hi all! Just wanted to post this Halloween charm bracelet with matching trinket box that I just finished and listed tonight on eBay.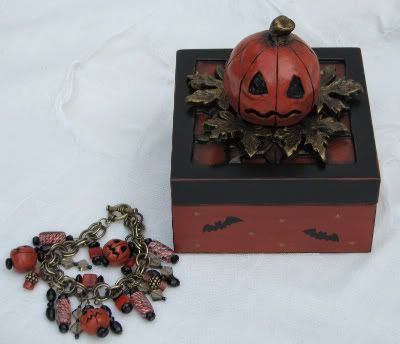 The bracelet measures 7 inches long with glass beads and 3 handmade polymer clay jol beads.
The trinket box has been handpainted in a vintage style. The Jack O Lantern on top has been handmade out of paperclay and the leaves are made from polymer clay. The inside has been lined with a black corduroy fabric. The box measures 4.5 inches wide and 2.5 inches tall (about 5 inches tall including the jol).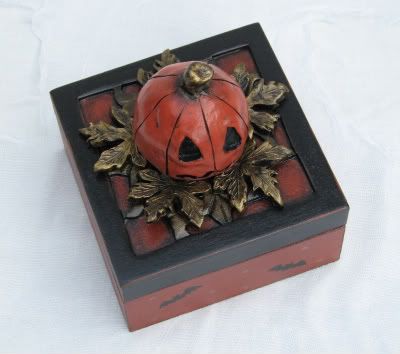 To check out the auction or to see more pics, please click link below.
Vintage Halloween Art HP Box & Bracelet

I will be posting an update on the man eating plants and a couple other projects that I have been working on soon!