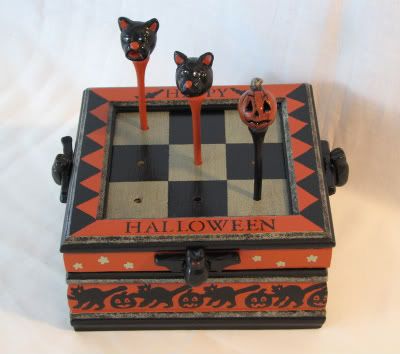 I always enjoyed playing with the old Jump a Peg games and thought it would be fun to make one. I took a small old jewelry box, and with the help of my husband, made a game board with one side being the Jump a Peg game and the other side Tic Tac Toe.

The first one I created and sold in June of 2007.
I took 14 pegs and added polymer clay Jack O Lanterns to 7 of them and clay cat heads to the other 7. I lined the inside of the box so the pegs can be safely stored. To change to the other side of the board on this one, there are bat pegs that slide out the side.
The second one that I created and sold in March 2008. I used the same kind of pegs, but my husband came up with a way to have the board spin around inside the lid instead of using removable pegs.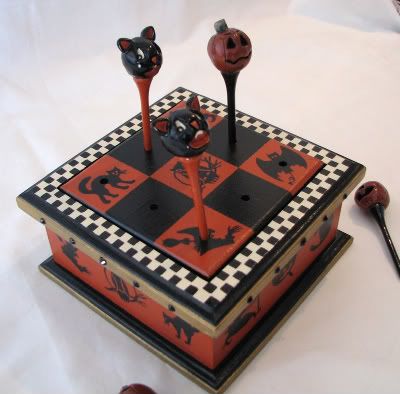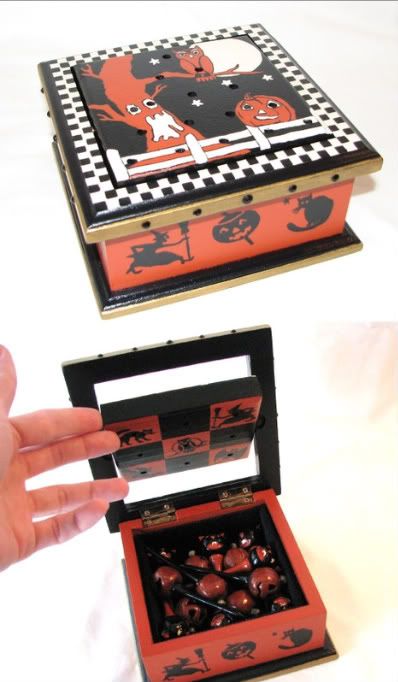 Both were so fun to make, it was hard to sell them because the family had a great time playing with them. I do plan to make a few more in the future.