Here is a vintage style Halloween mantel clock that I did in April 2008. I really love this clock, it's one of my favorite.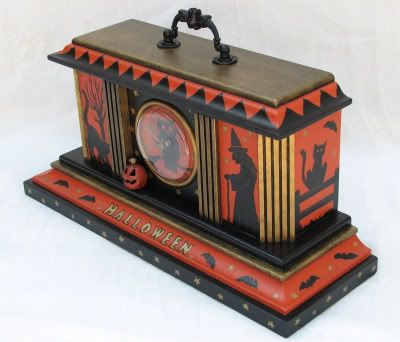 As you can see, I hand painted it in a vintage Halloween style using black, orange and antique gold. I added a black polymer clay bat to the handle on top and a clay Jack O Lantern by the clock face.
Here is the before picture of the clock. I still have one more just like this one that I will be doing in the future.