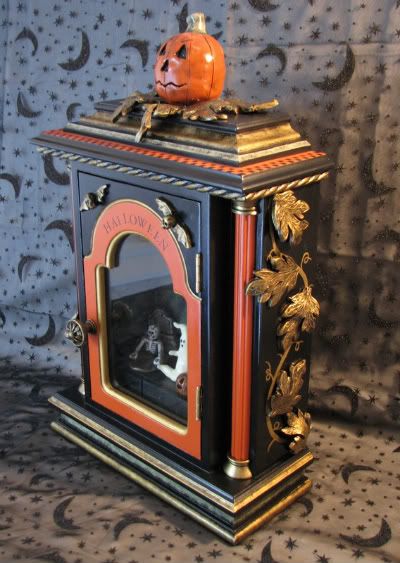 I loved doing these clocks! I had found them at a craft store and thought that it would be a cool idea to put a clay scene inside them.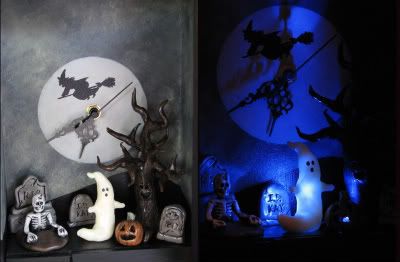 My husband helped me add LED lights to give the scene an erie look and to also see the clock at night. We made them to where the switch is hidden inside a tombstone. Just tilt it back and the lights turn on!
This one was actually the first one I created and sold in July 2007. Each scene is different and we used different colored LEDs.
.
Here is the before picture of what the clocks looked like: