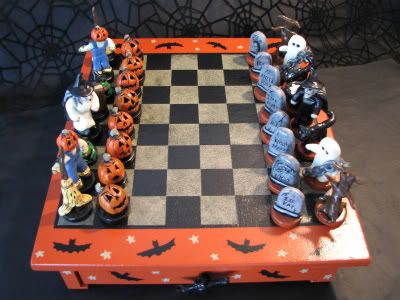 This was the first game I created. I sold it on ebay in March 2007. I found the board and thought it would be cool to make polymer clay chess pieces to go with it.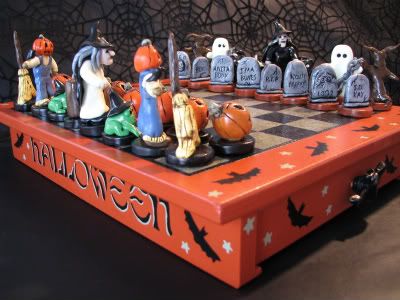 There are black and orange clay chips on the bottom of each piece so it is easy to keep track of each players pieces. I made it witch against witch.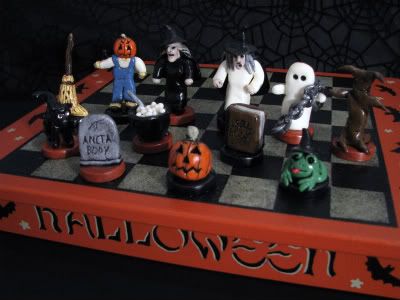 The drawer opens up on each end to store all the pieces safely when not in use. I made polymer clay bat knobs on the drawer to match the hand painted bats on the board.